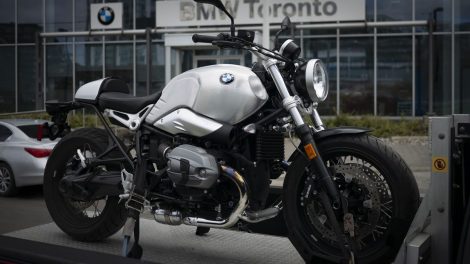 Trading in your old motorcycle is an easy way to put some money towards your next motorcycle purchase. A motorcycle trade-in doesn't necessarily get you the most value for your dollar, but it's quick, easy, trouble-free, and saves you from repairs, scammers, and time-wasters.
What do we offer?
Motorcycle Towing Toronto has friends in motorcycle dealerships all over the Greater Toronto Area that are always looking for used motorcycles to sell.
Let us know what you're looking to trade in, and what you've been offered by your dealership, we'll see if any of the dealers we work with would like to offer you more.
Who is this for?
Those wanting an easy sale to a reputable business
Those wanting to avoid time wasters and scams
Those ready to trade-in but hoping to get more
What are the benefits?
Easy pain-free transaction
Security and confidence in your interaction
Opportunity to get a better price for your trade
If you're looking to trade in your motorcycle, but would like a better offer from another dealer, contact us! We can't make any promises, but if someone's interested in offering you more, you'll hear back from us quickly!